A GUI designer for your smart home.
Take your smart home dashboard to the next level with a designer that gives you complete control of its content.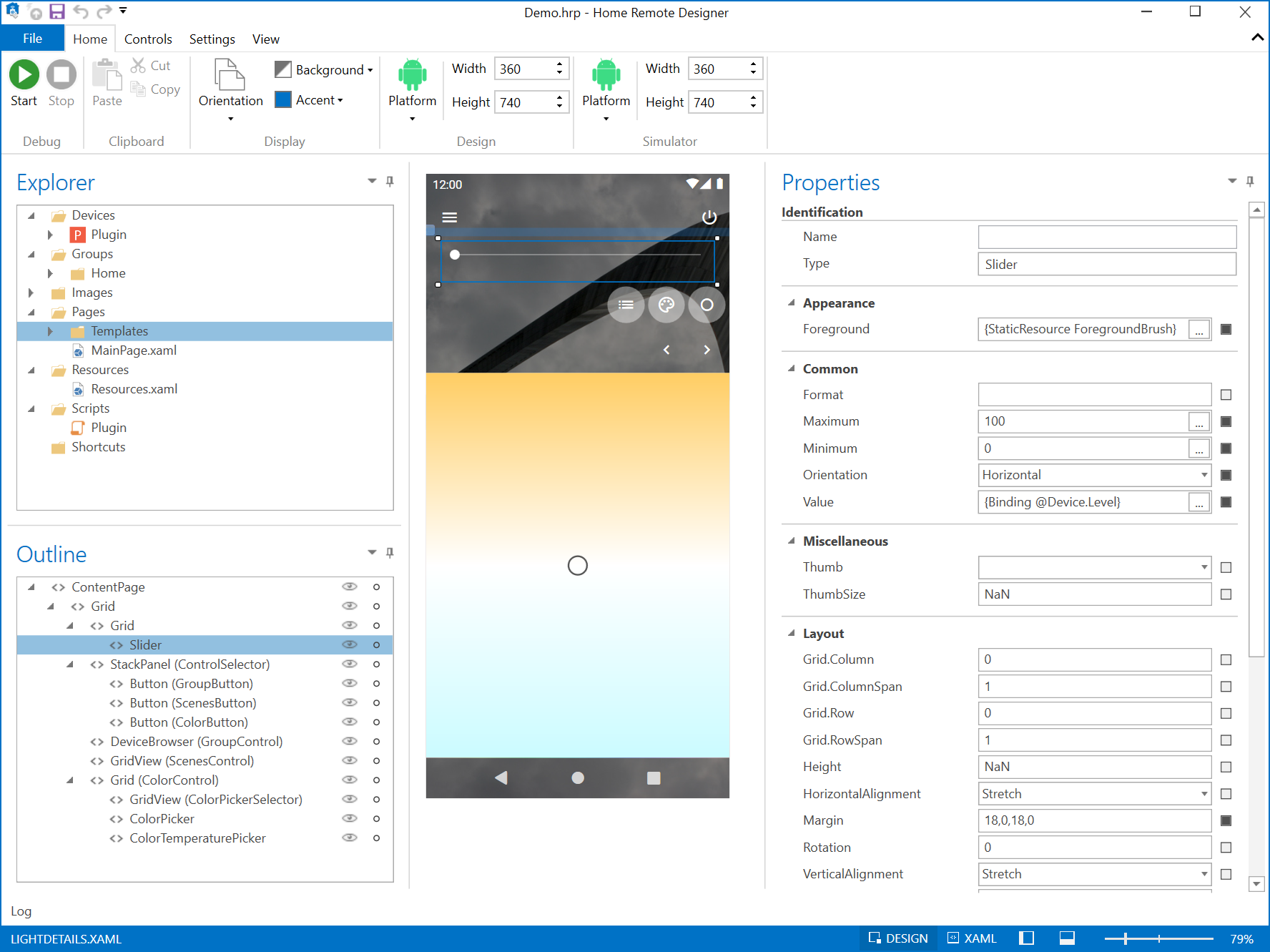 Native Apps
Publish your projects to our native Android, iOS, & Windows apps. We've got apps for all your mobile devices.
Controls
Features an extensive control set ranging from simple buttons & labels to advanced grid & media controls.
Works With
Built-in integrations for HomeSeer, Honeywell, Fibaro, Insteon, LG, Lutron, Sonos, SmartThings, & many more.
Plugins
Create custom device Plugins with JavaScript. Plugins can use our HTTP, TCP, MQTT, & WebSocket libraries.
Getting Started
Both the apps themselves & the designer give you a working project so you can get up & going fast. All you have to do is add your devices & then assign them to a group. Where you choose to take it next is up to you!